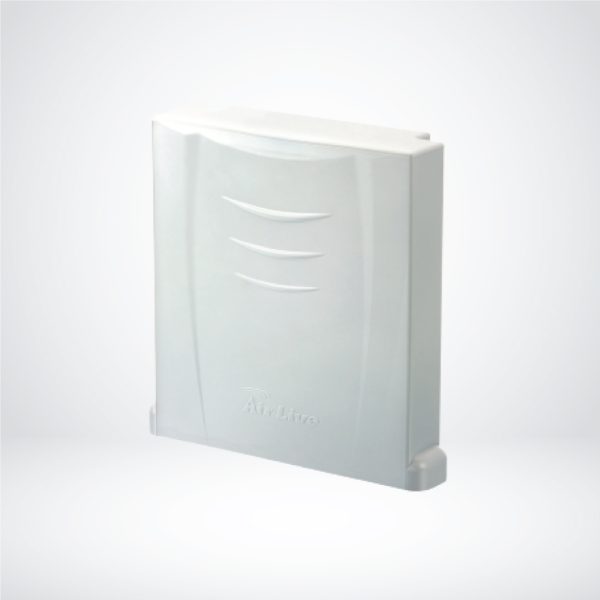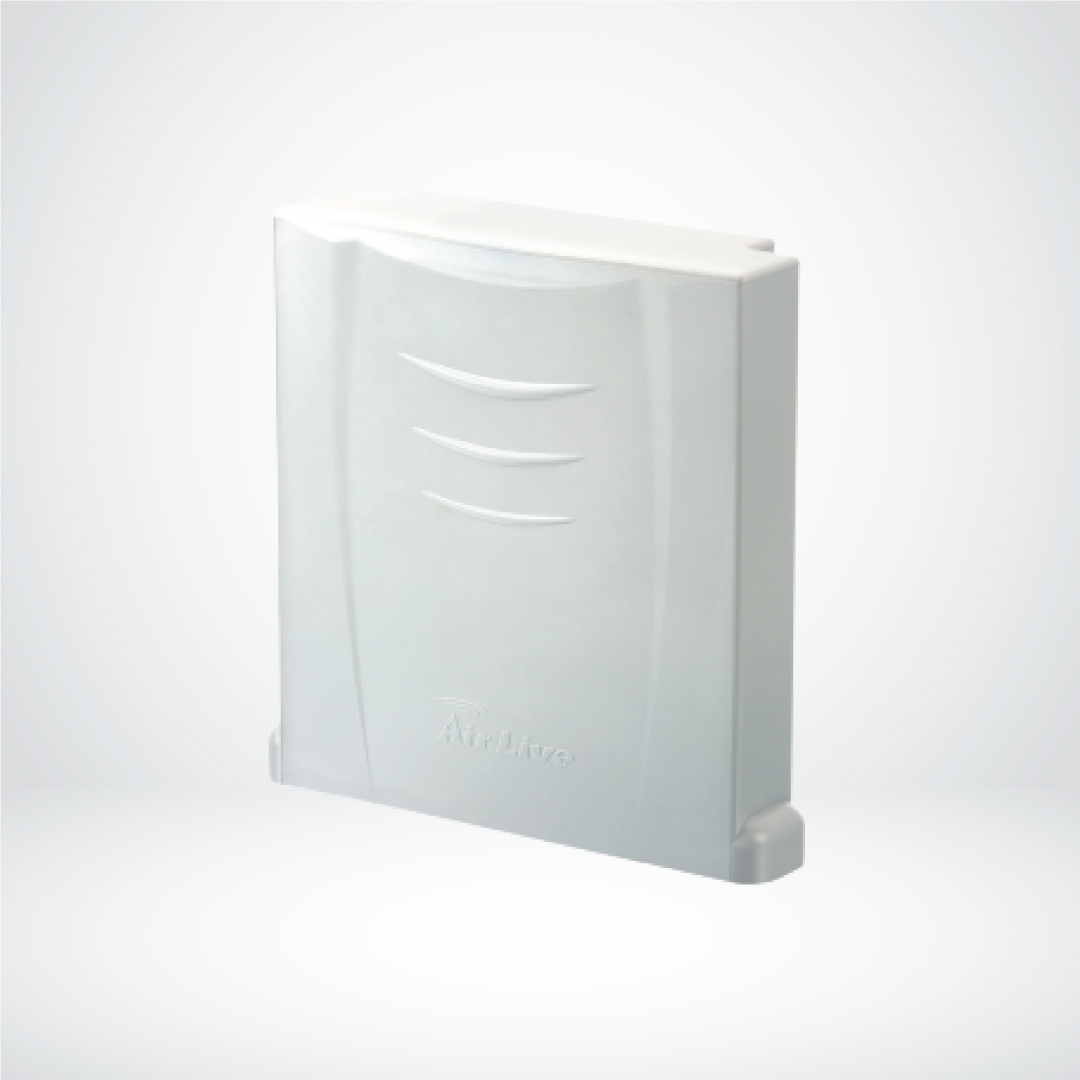 5GHz/802.11a All-In-One Wireless Outdoor CPE – WHA-5500CPE
• 5GHz All-in-One Outdoor CPE;
• 108Mbps Atheros Super-A/Turbo-A Support;
• 18dBi High Quality Patch Antenna;
• New AirMax Extreme Firmware;
• Up to 25km using Built-in Antenna;
• 8 Wireless Operation Modes;
• 4.9GHz to 6GHz Super Channel Support;
• Client Mode with MAC transparency;
• AP, WDS Bridge, AP Router, WISP Router, Repeater Modes;
• Multiple SSID and VLAN function.
Compare
Compare
Long Distance Champion
The WHA-5500CPE is AirLive's flagship 5GHz all-in-one Outdoor CPE. It is designed with high
performance and long distance in mind. From the full range 18dBi built-in antenna that can deliver
up to 25km distance to the 802.3af compliant PoE kit, the CPE is built with the highest outdoor grade materials. Now, with the new AirMax5 Extreme firmware, it is also the most powerful and easy-to-use outdoor CPE.
All-In-One Solution
The WHA-5500CPE comes with almost everything you need to build 5GHz connection instantly. The CPE enclosure is rain and splash proof. It includes an integrated 18dBi 5GHz antenna and 802.3af compliant Power-Over-Ethernet Kits. The only thing you need is an outdoor Cat-5 POE cable, and then you can establish long distance connection instantly. With each product is the step-by-step instruction video to help you setup the CPE quickly. Metal mounting kits for both pole mounting and wall mounting are also included.
25 Kilometers Distance or More
With the integrated directional antenna and high performance Atheros 11a radio, the CPE can reach the distance of 25 kilometer in good weather condition. The included 802.3af Power over Ethernet adapter is capable of up to 100 meter in distance between the CPE unit to the power outlet. This makes installation very versatile and simple.
The new WHA-5500CPE firmware is based on an advance version of our popular AirMax5 firmware. The Multi-language AirLogic interface permit instant change to one of the seven languages(English, Czech, Polish, Spanish, Portuguese, German, and Croatian) from any page. The new wireless function includes variable Channel Width(40, 20, 10, 5MHz), Lock-to-AP list, Polling, HTTPS secured web management, Memory status, and 8 operation modes. The WDS Bridge mode can support up to 8 entries and let users to add bridges from the Site Survey list. The firmware features so many enhancements; it completely transforms the WHA-5500CPE to one of the most advance 5GHz wireless outdoor device available.
Super Channels Support
For service providers that have license to operate in the 4.9GHz or 6GHz spectrum, the WHA-
5500CPE has built-in Super Channels support. Therefore, you do not need to pay extra for software license. The WHA-5500CPE built-in full range antenna can even support those frequency spectrums thanks to its high quality design.
If you want to setup your wireless network in high performance 5 GHz spectrums. Looking no further, the WHA-5500CPE is your choice.
| | |
| --- | --- |
| Maximum data transfer rate | 108 Mbit/s |
| Ethernet LAN data rates | 10, 100 Mbit/s |
| Frequency band | 5.47 – 5.825 GHz |
| Modulation | OFDM |
| Cabling technology | 10/100Base-T(X) |
| Quality of Service (QoS) support | ✓ |
| VLAN support | ✓ |
| Receiver sensitivity | 6Mbps @ -95 dBm\n9Mbps @ -90 dBm\n12Mbps @ -88 dBm\n18Mbps @ -86 dBm\n24Mbps @ -82 dBm\n36Mbps @ -79 dBm\n48Mbps @ -73dBm\n54Mbps @ -71dBm |
| | |
| --- | --- |
| Supported data transfer rates | 1/2/5.5/6/9/11/12/18/24/36/48/54/100 Mb/s |
| Wireless technology | 802.11a/b/g |
| Networking features | Fast Ethernet |
| Package dimensions (WxDxH) | 392 x 135 x 290 mm |
| Compliance industry standards | IEEE 802.11a/b/g, IEEE 802.11h, IEEE 802.3af, IEEE 802.11e |
| Mounting | Wall |
| Vertical beam width | 16 ° |
| Horizontal beam width | 15.5 ° |
| Maximum operating distance | 25000 m |
Antenna
| | |
| --- | --- |
| Antenna gain level (max) | 18 dBi |
Design
| | |
| --- | --- |
| Internal | ✗ |
| Certification | RoHS, CE |
Protocols
| | |
| --- | --- |
| Supported network protocols | HTTP, Telnet |
| DHCP client | ✓ |
| DHCP server | ✓ |
Ports & interfaces
| | |
| --- | --- |
| DC-in jack | ✓ |
| Ethernet LAN (RJ-45) ports | 1 |
Security
| | |
| --- | --- |
| Security algorithms | 152-bit WEP, HTTPS, WPA, WPA-AES, WPA-PSK, WPA-TKIP, WPA2 |
| MAC address filtering | ✓ |
Weight & dimensions
| | |
| --- | --- |
| Dimensions (WxDxH) | 225 x 122 x 225 mm |
| Weight | 1105 g |
Packaging data
| | |
| --- | --- |
| Power requirements | 100 – 240V, 50/60Hz |
| Output power description | 5.5V, 2.5A |
| Power over Ethernet (PoE) | ✓ |
Packaging content
| | |
| --- | --- |
| Internal memory | 32 MB |
| Flash memory | 4 MB |