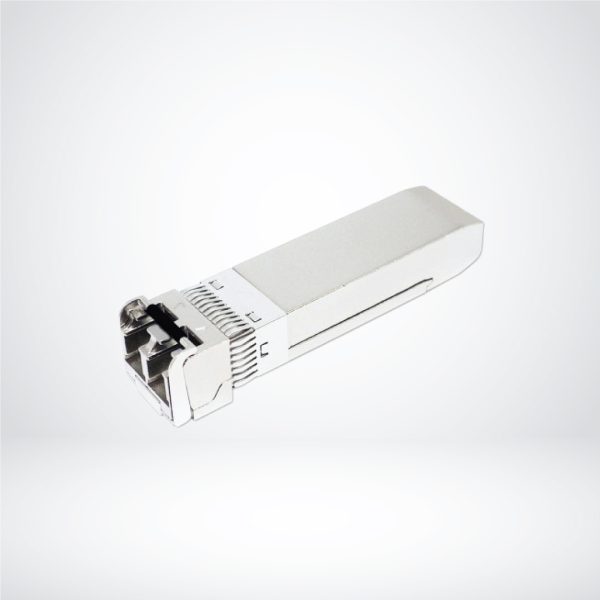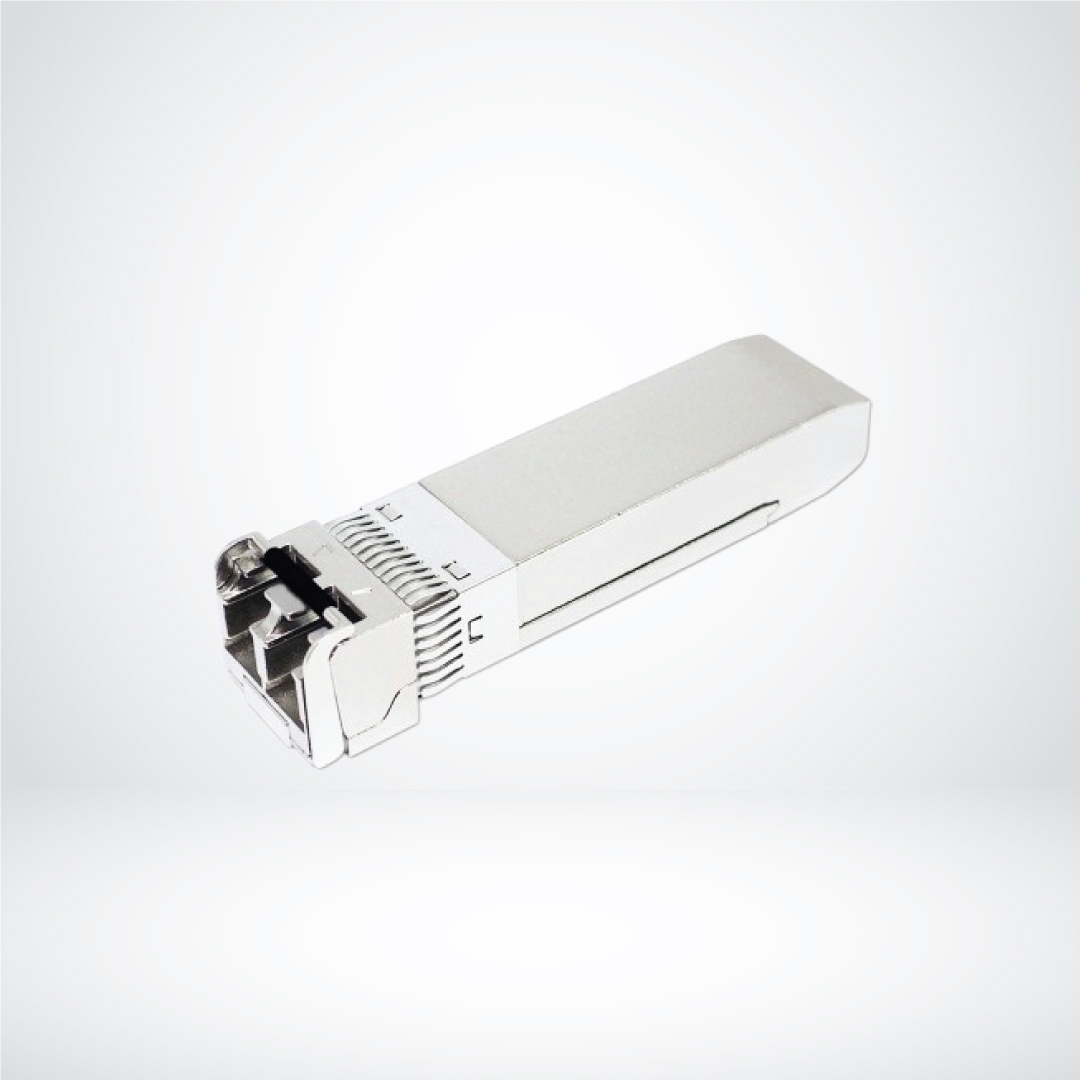 10G-SR 850nm OM3 Multimode SFP+ LC Duplex SFP Transceiver with DDM-300M – FSPP-H7-M85-X3D
• Compliant with 3ae 10GBASE-SR/SW
• Compliant with CPRI Option 7, 8
• Compliant with SFF-8431 SFP+ MSA
• Support 5Gb/s to 11.32Gb/s Multi-Rate
• Hot Pluggable
• 850nm VCSEL laser transmitter
• Duplex LC connector
• 2-wire interface for management and diagnostic monitor compliant with SFF-8472
• Single +3.3V power supply
• Link distance 300m over MM OM3 fiber and 400m over MM OM4 fiber
• RoHS Compliant
Compare
Compare
FSPP-H7-M85-X3D Small Form Factor Pluggable
SFP+ transceivers are compliant with the current SFP+ Multi-Source Agreement (MSA) Specification. The high performance uncooled 850nm VCSEL transmitter and high sensitivity PIN receiver provide superior performance for 10GBASE-SR Ethernet applications up to MMF OM3 300m optical links.
Applications:
• 10GBASE-SR/SW Ethernet @10.3125G
• Fiber Channel 800-M5E-SN-I 8GFC @8.5G, 1200-M5E-SN-I 10GFC @10.51875G
• SONET OC-192 & SDH STM-64 @9.953G
• CPRI Option #7 @9.83G, #8 @10.1376G
• OTNOTU2 @10.7G, OTU2e @11.09G, OTU2f @11.32G
Laser Safety:
• This is a Class 1 Laser Product complies with 21 CFR 10 and 1040.11 except for conformance with IEC 60825-1 Ed. 3., as described in Laser Notice No. 56, dated May 8, 2019.
• Caution: Use of control or adjustments or performance of procedure other than those specified herein may result in hazardous radiation exposure