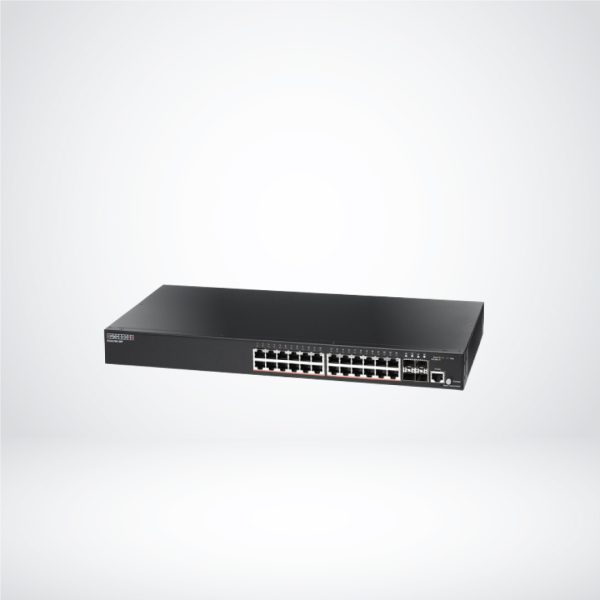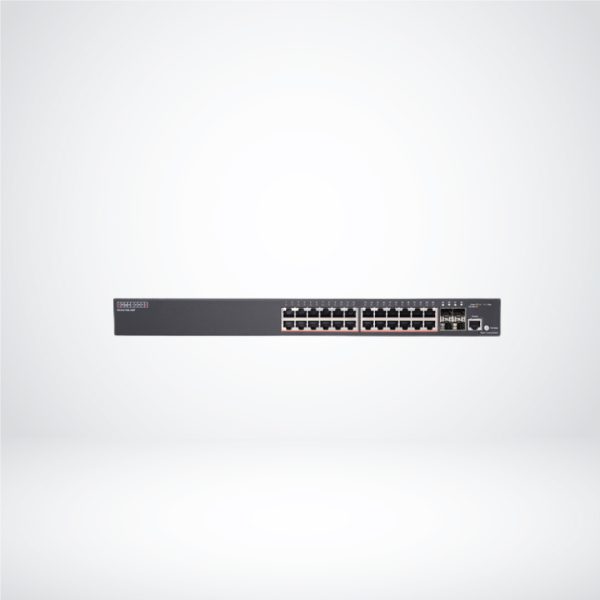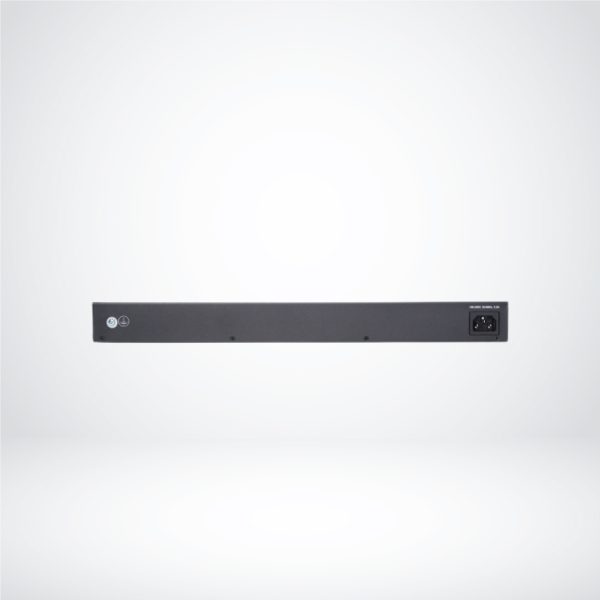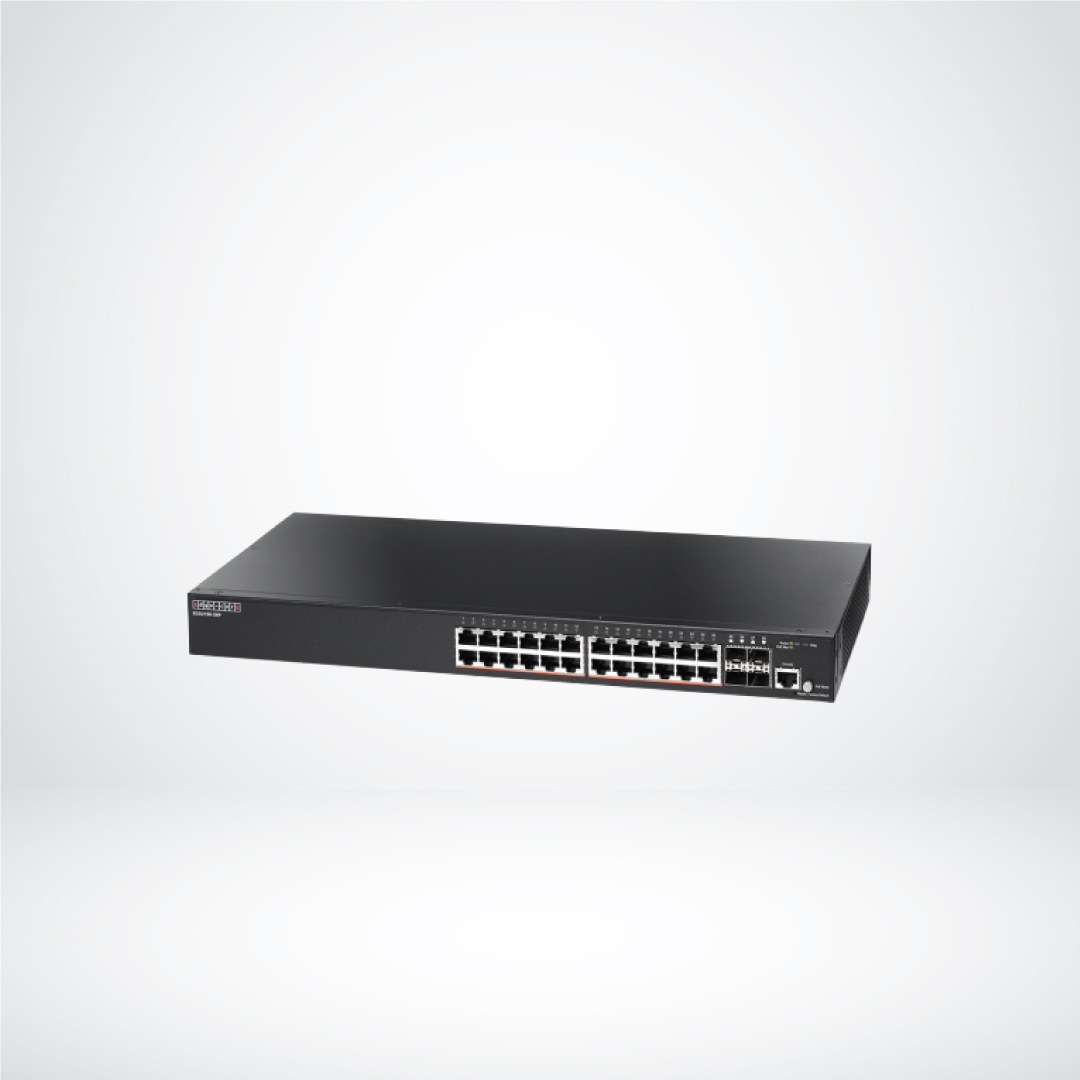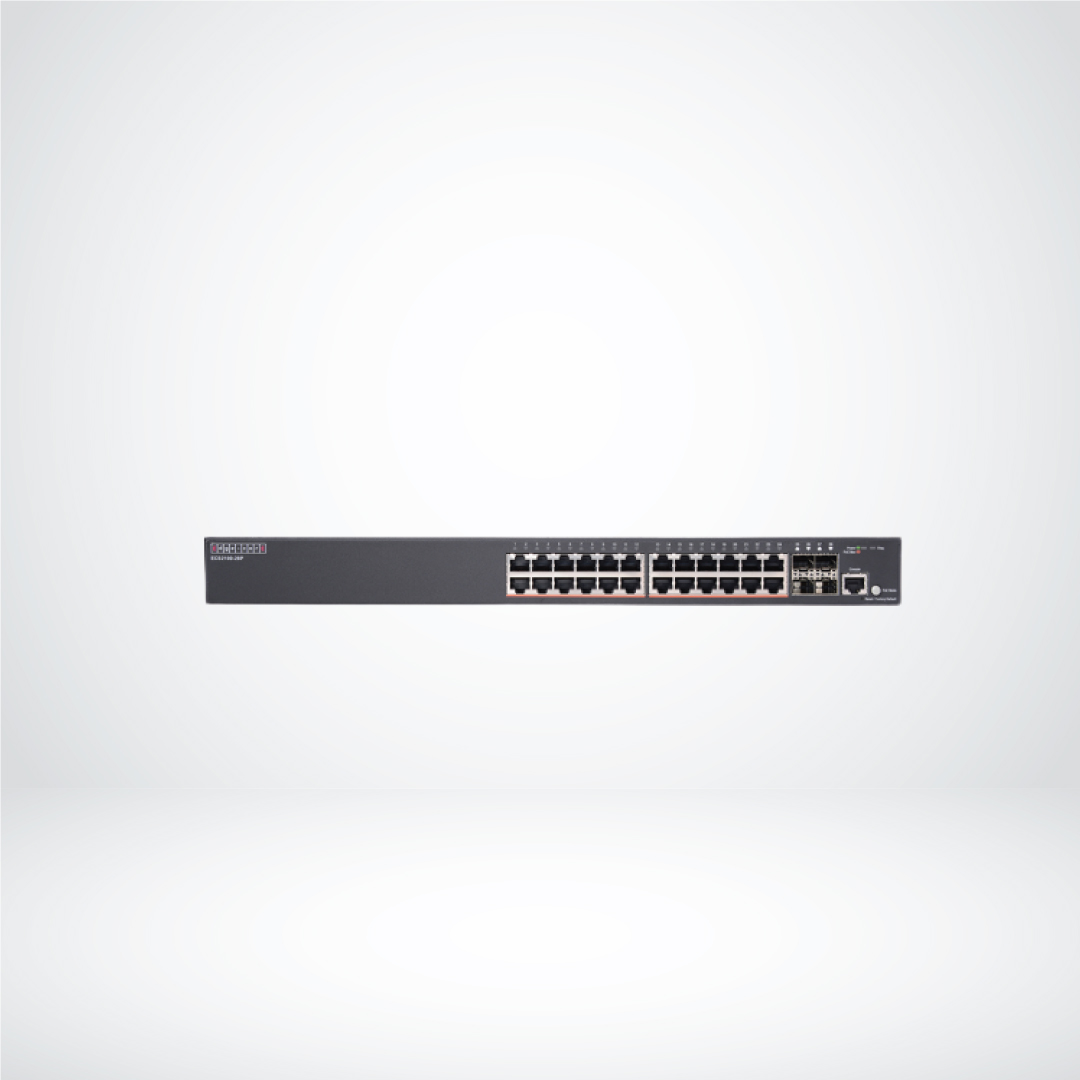 24 Ports 10/100/1000Base-T PoE+ with 4-Port Gigabit SFP Managed Switch – ECS2100-28P
• 2.65 cm high wall-mountable design (ECS2100-10PE)
• Fanless design (ECS2100-10T/P/PE/28T)
• Up to 370 W PoE (ECS2100-28PP)
• Dual firmware/configuration
• IPv4/IPv6
• IEEE 802.3az
• L3 static routing
• Console port
• PoE timer
• Dashboard
• Auto firmware upgrade
• Cloud Management – ecCLOUD
Compare
Compare
The ECS2100 Series is Edgecore's new combination web-smart and L2 managed switch advantage. The ECS2100 Series takes web-smart cost-effective switches and provides plenty of management options, such as a console port on the L2 managed switches. With powerful soſtware and hardware features, the ECS2100 is designed for SMB and enterprise markets and provides a complete solution, including both non-PoE and PoE options.
The ECS2100 Series offers complete PoE solutions from 65 W to 370 W. The ECS2100-10PE is the most compact (height: 2.65 cm) managed PoE switch design, a cost-effective PoE switch with powerful soſtware and security features. The switch can be mounted in many small spaces, on a wall or in a rack. The ECS2100-10P is a full-PoE fanless design switch, it supports up to 8 ports at 15.4W, or 4 ports at 30 W to meet the increasing power demands of users. The ECS2100-28PP is a PoE switch, it delivers a default 370 W of PoE power to support future IP cameras, IP telephones, or access points.
The ECS2100 Series supports 8, 24, and 48 10/100/1000BASE-T ports, with each switch supporting 2 or 4 Gigabit SFP ports.
As well as IPv4 and IPv6 features, the ECS2100 Series supports L3 static routing. The ECS2100 Series includes the best green-saving technologies (IEEE 802.3az and Green-Ethernet). Using the Energy Efficient Ethernet standard, the switch automatically decreases power usage when network traffic is low.