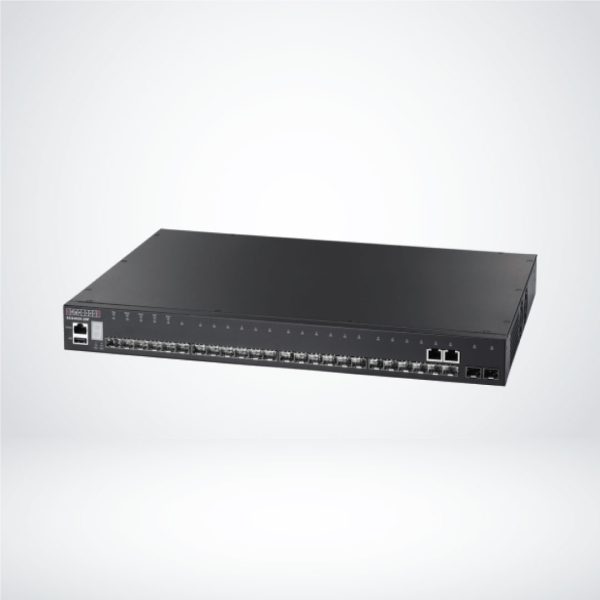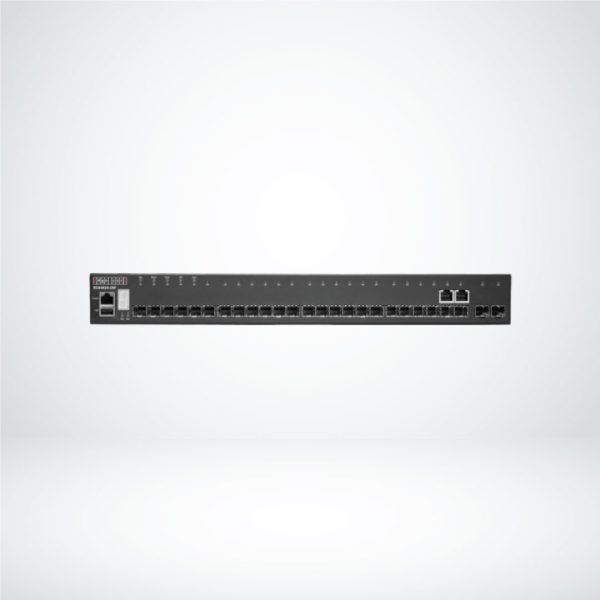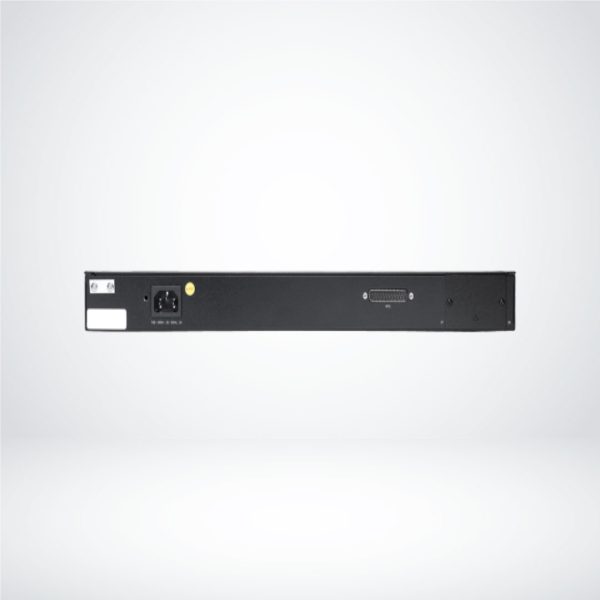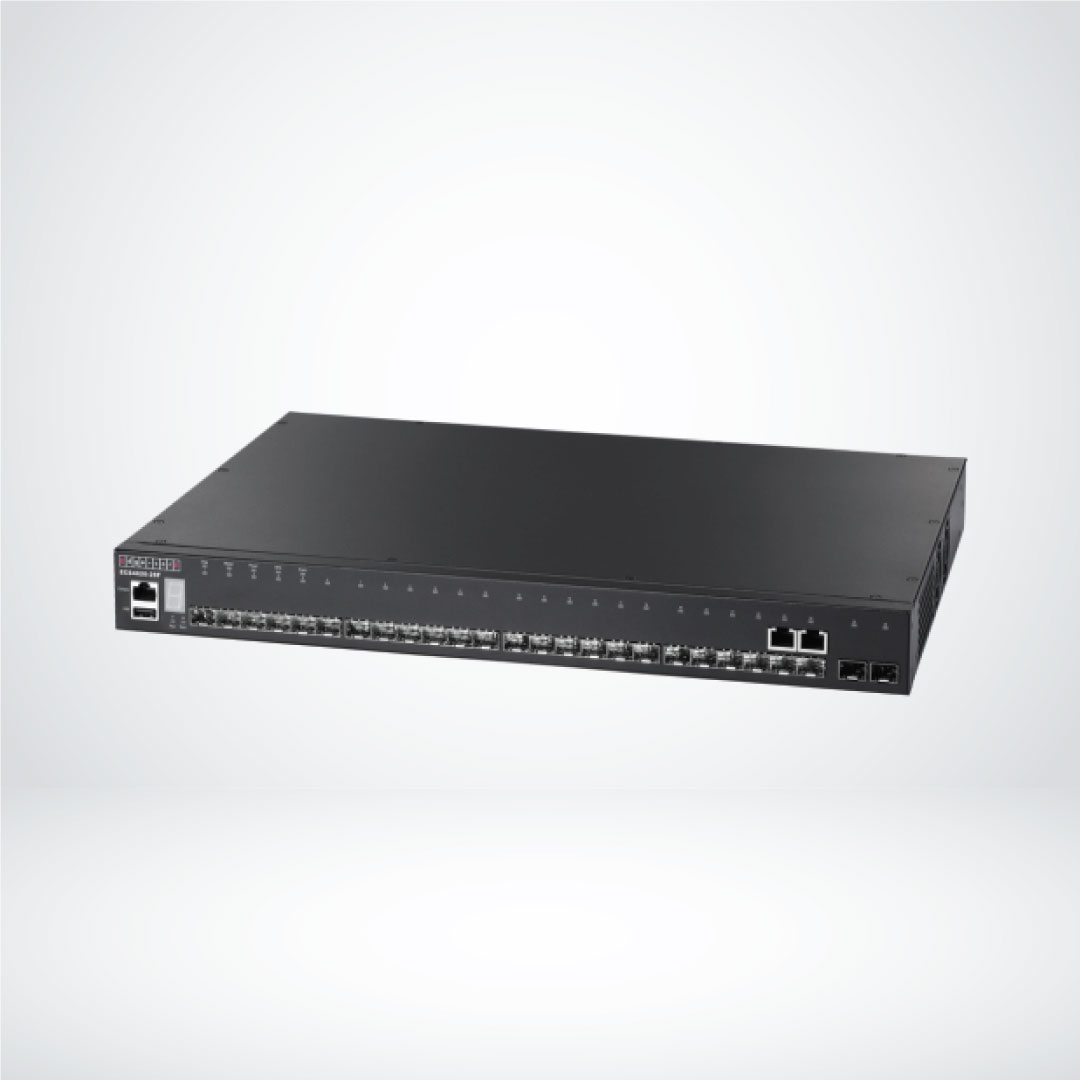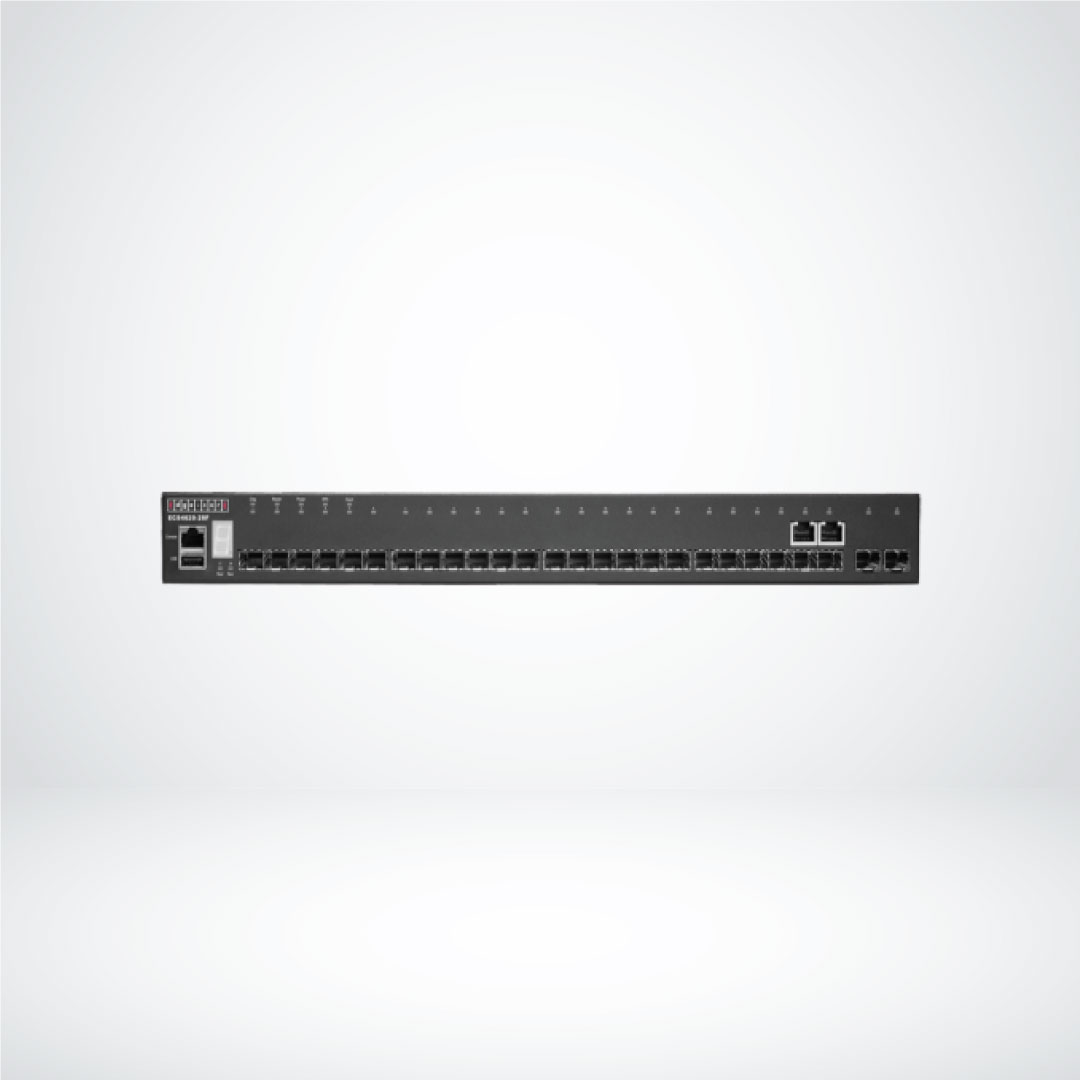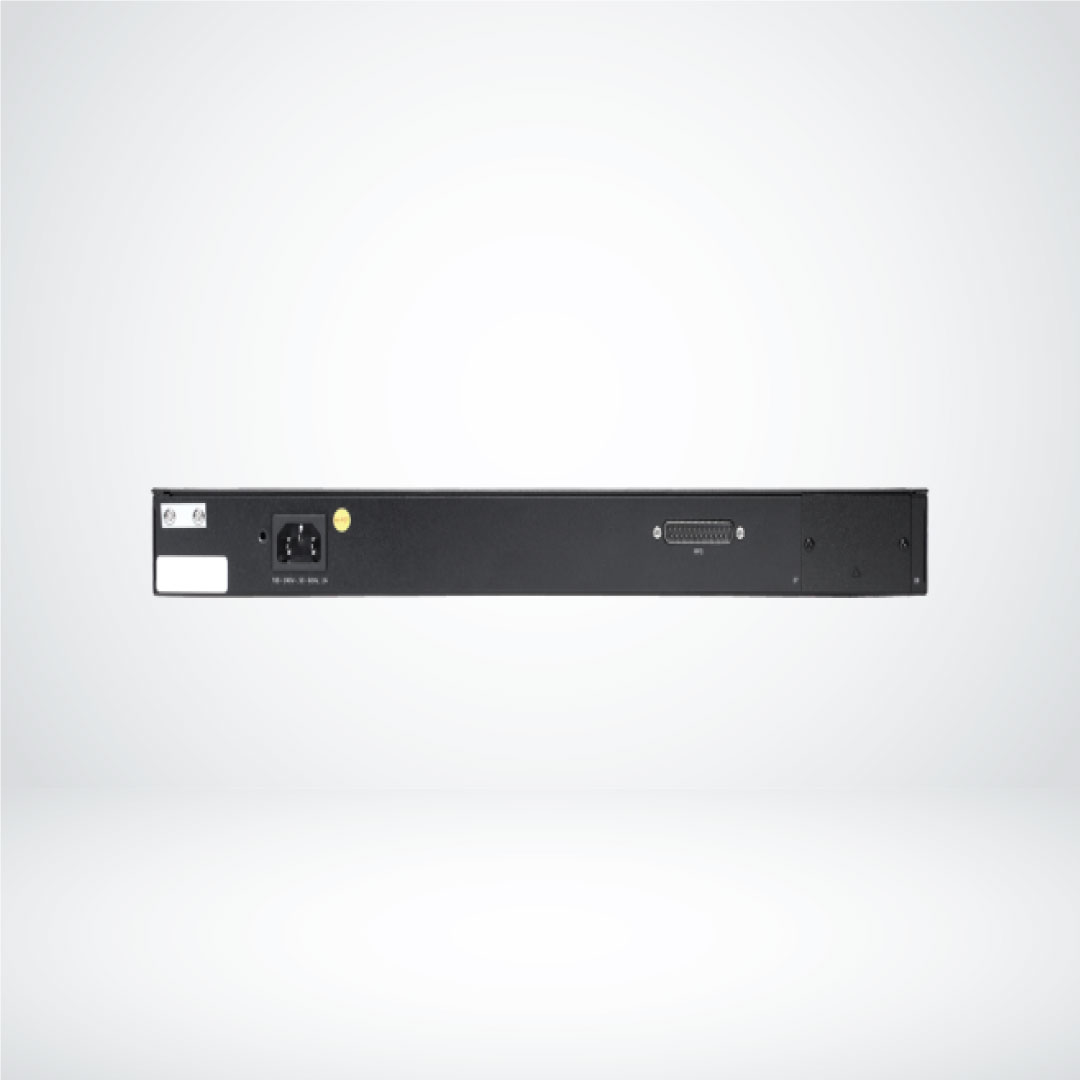 22-Port Gigabit SFP with 2-Port Shared Copper and 2-Port 10G SFP Enterprise L3 Managed Switch – ECS4620-28F
• Performance and Scalability – high-performance Gigabit Ethernet Layer 3 managed switches with 128 Gbps switching capacity.
• Continuous Availability – The IEEE 802.1w Rapid Spanning Tree Protocol provides a loop-free network and redundant links to the core network with rapid convergence, ensuring a faster recovery from failed links and enhancing overall network stability and reliability.
• Comprehensive QoS – offers advanced QoS for marking, classification, and scheduling to deliver best-in-class performance for data, voice, and video traffic at wire speed.
• Enhanced Security – with Port security limits, IEEE 802.1X port-based or MAC-based access control, DHCP snooping, IP Source Guard, Access Control Lists (ACLs), Private VLANs (traffic segmentation per port), DAI (Dynamic ARP Inspection), Secure Shell (SSH) and Secure Sockets Layer (SSL/HTTPS) providing secure network management.
• Simple Management – An industry-standard command-line interface (CLI), accessed through the console port or Telnet, provides a familiar user interface and command set for users to manage the switch.
• Support IPv4/v6 L3 Features
Compare
Compare
ECS4620-28F is a high-performance Gigabit Ethernet Layer 3 switches featuring 28 ports; with 22 100/1000 SFP ports, 2 x 10/100/1000 Combo Ports, 2 x 10G SFP+ ports, and one 10G dual port expansion slot. The switches are ideal for high-performance server aggregations, such as enterprise data centers, where they can connect high-end or network-attached files servers over fiber ports. They can also be deployed as a backbone upgrade, or to provide Gigabit–to-the-desktop for power users. These switches are packed with features and are a cost-effective solution that bring continuous availability, enhanced security, and advanced QoS to the network edge, while maintaining simplicity of management.
Specs
Ports
24
Predominant Port Type
Gigabit Fiber
10 Gigabit Fiber
Switch Type
Fixed Port
Routing/Switching
Layer 3
Features
IPv6 Management