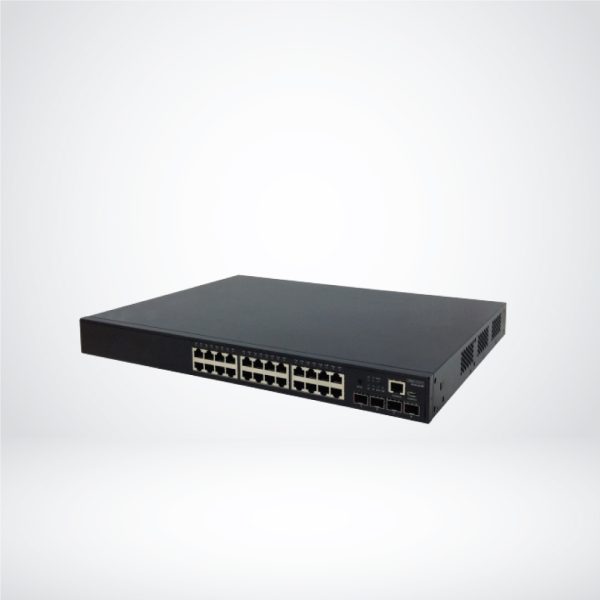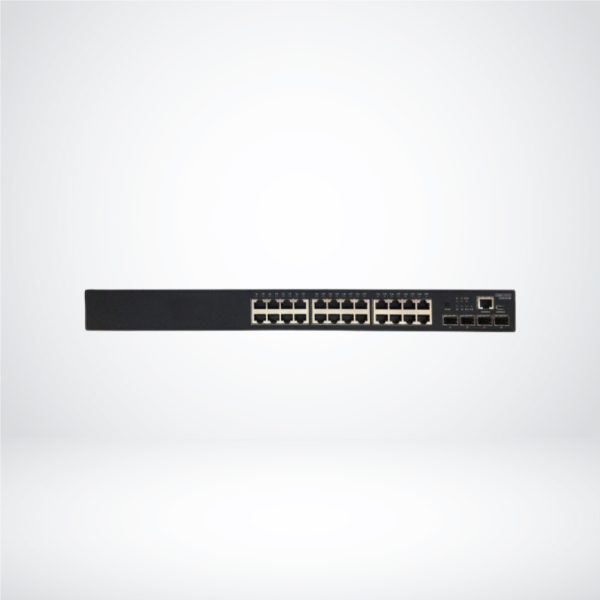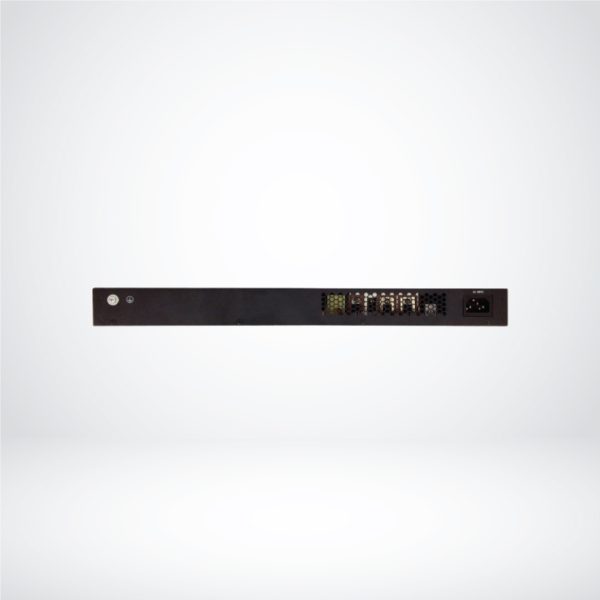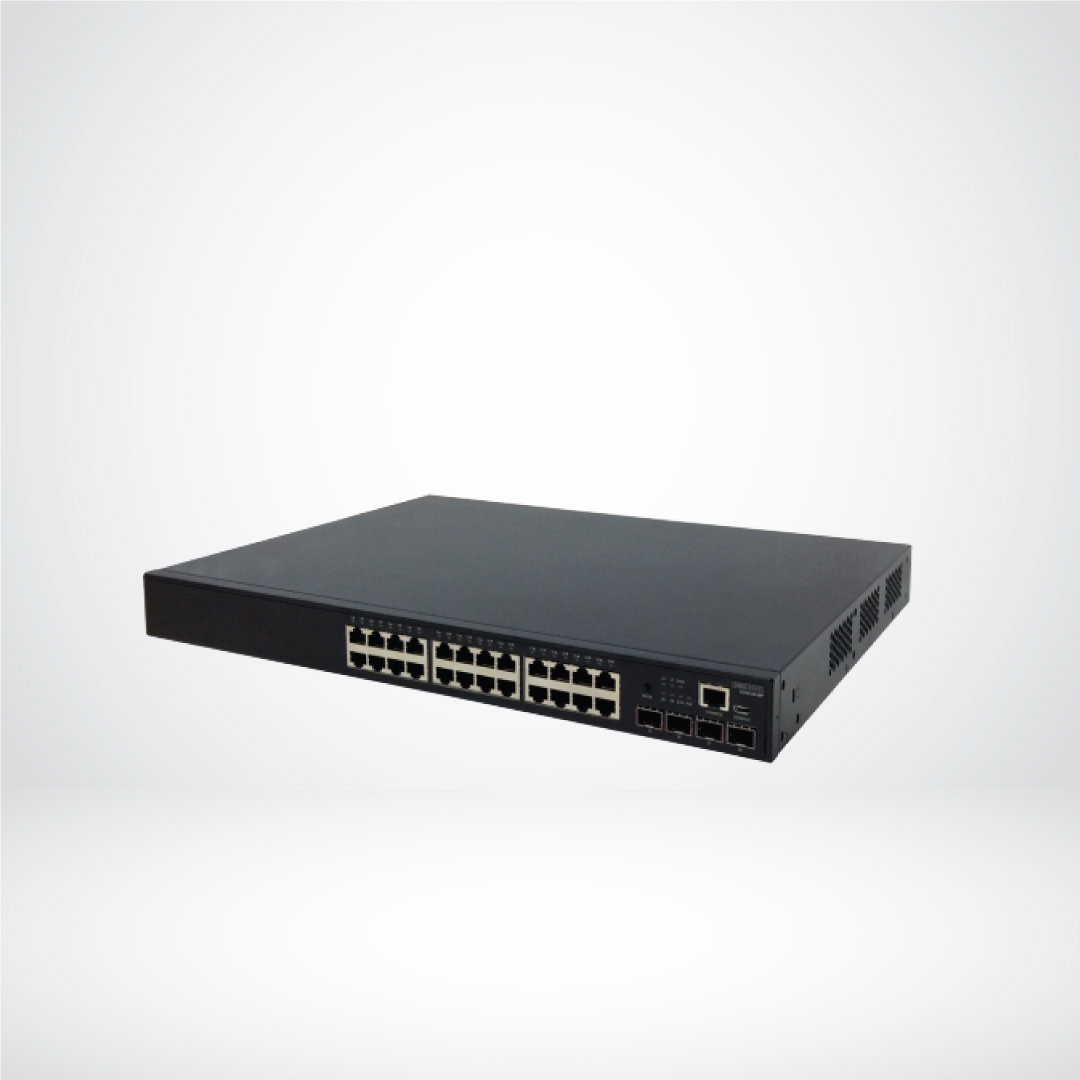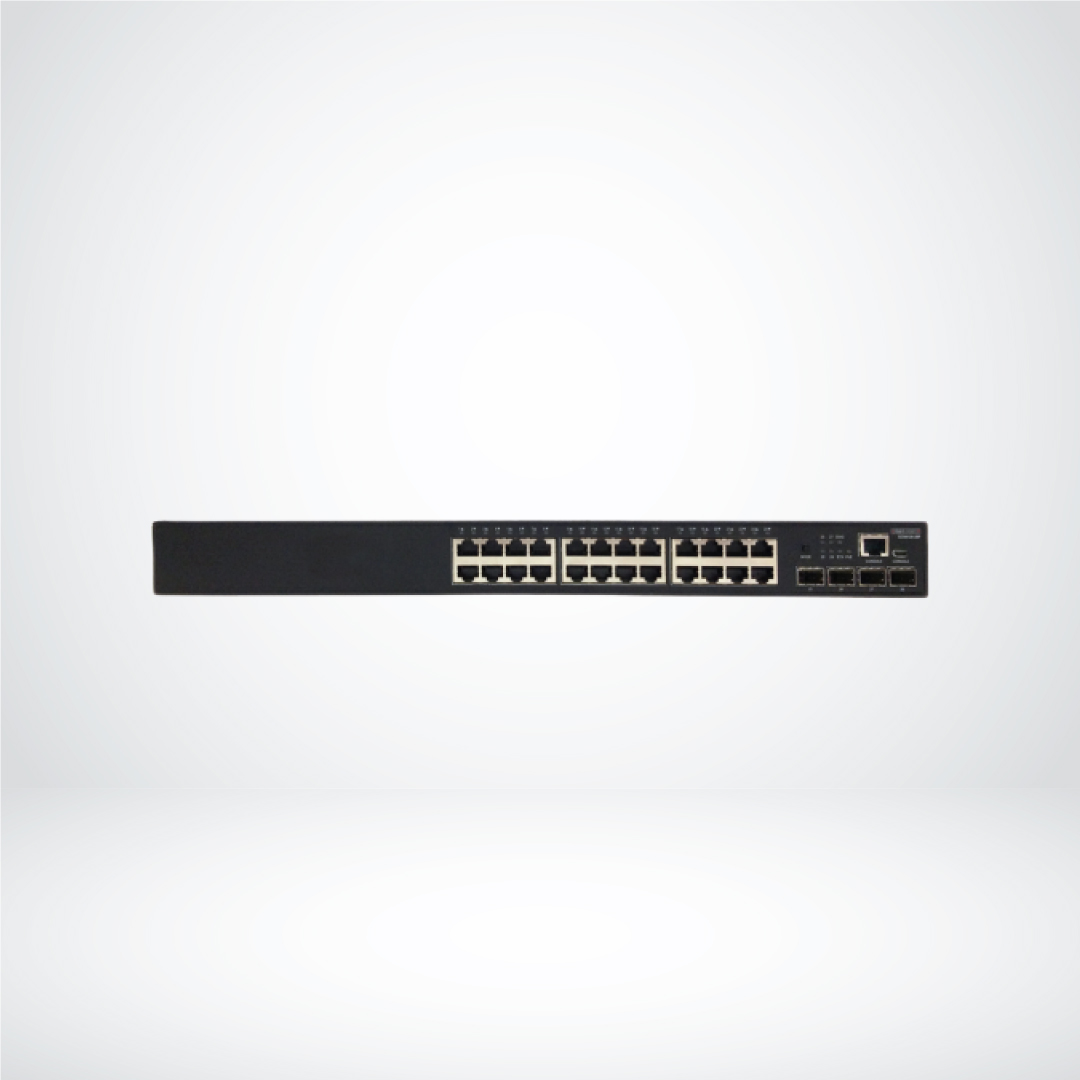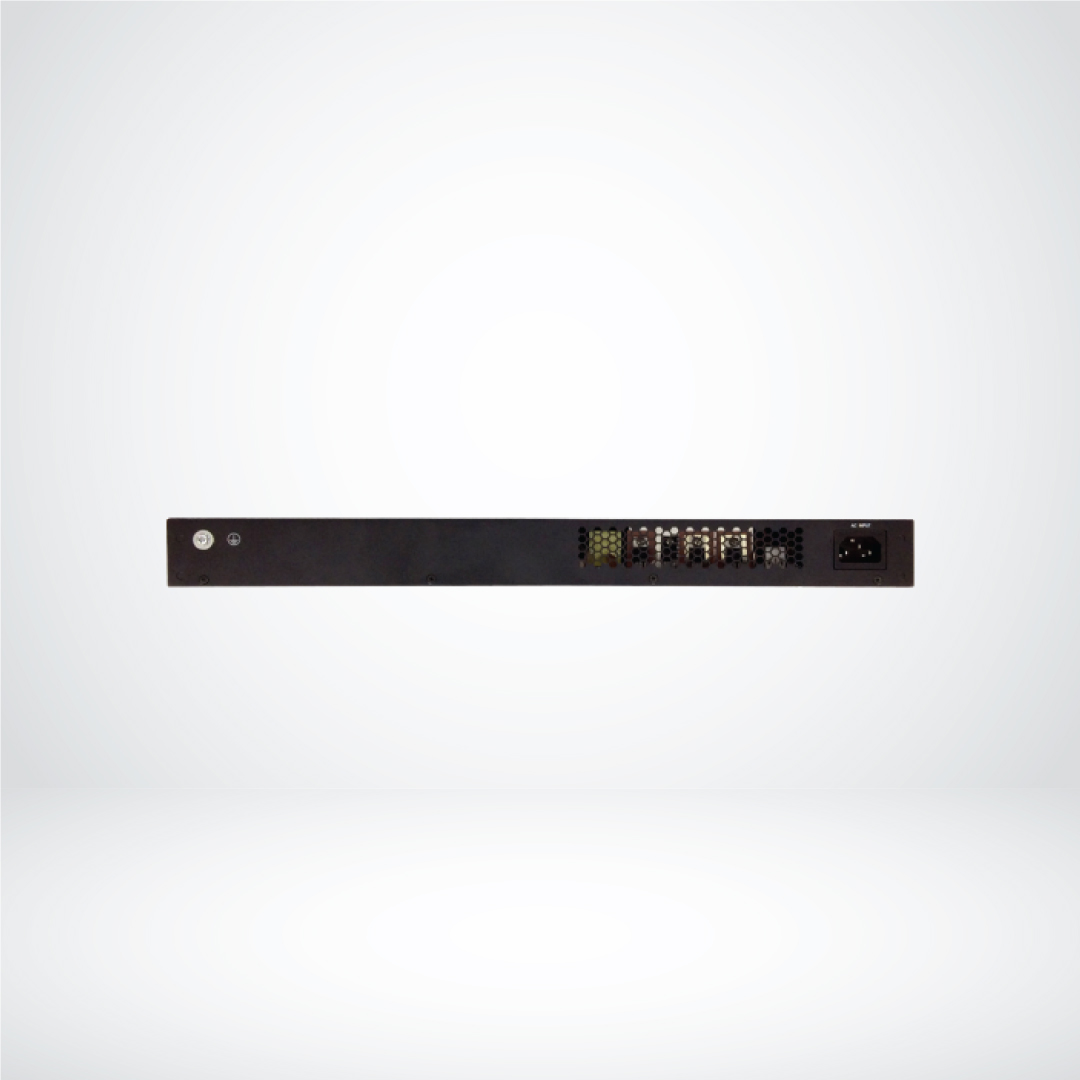 24-Port Gigabit PoE+ with 4-Port 10G SFP+ Ethernet Switch – ECS4120-28P
• Comprehensive QoS – The ECS4120-28P offers advanced QoS for marking, classification, and scheduling to deliver best-in-class performance for data, voice, and video traffic at wire speed.
• Robust Multicast Control – IGMP snooping prevents the flooding of multicast traffic by dynamically configuring switch ports so that multicast traffic is forwarded to only those ports associated with an IP multicast receiver.
• Private VLANs and Multicast VLAN Registration – Multicast VLANs are shared in the network, while subscribers remain in separate VLANs.
• IPv6 Support – The switch supports a number of IPv6 features, including IPv6 Management, DHCPv6 Snooping with Option 37, IPv6 Source Guide, and MVR6.
• Service Monitoring and Management – The ECS4120-28P supports IEEE 802.1ag and ITU-T Y.1731, allowing service providers to monitor end-to-end services, identify connectivity and performance issues, and isolate problems from a remote location without dispatching an engineer onsite.
• Superior Management – An industry-standard command-line interface (CLI), accessed through the console port or Telnet, provides a familiar user interface and command set for users to manage the switch.
• Virtual Private Networks – The ECS4120-28P supports Layer 2 VPNs by using Q-in-Q functions, where an 802.1Q tag from a customer VLAN (called CE-VLAN ID) is encapsulated in a second 802.1Q tag from a service-provider network (called an SP-VLAN ID).
• The ECS4120-28P can provide up to 30 Watts of power to attached devices, such as VoIP phones, wireless access points, and surveillance cameras etc, all over existing Cat. 5 cables. The PoE Power Budget is 370W.
Compare
Compare
The Edgecore ECS4120-28P switch is a Gigabit Ethernet PoE access switch with four 10G uplink ports. The switch is ideal for SMB, enterprise, and campus networks to connect power devices such as VoIP phones, wireless access points, surveillance cameras etc. PoE enables both power and data to be transferred over existing Cat. 5 cables, eliminating the need for individual power sources for devices in the network and saving on costs for power cables. The ECS4120-28P switch is packed with features that bring high availability, comprehensive security, robust multicast control, and advance QoS to the network edge, while maintaining simple management. The switch also supports the most advance IPv6 management, IPv6 security, and IPv6 multicast control in accordance with the growth of IPv6 deployment.